On March 28 and 29 I've made music video recordings for the TV program Azefaat from Abu Dhabi TV, in and around  Amsterdam.
We've recorded three videos of my tracks 'Pick up your bass', 'Love me' and 'Driving my Alfa'.
I've also given an interview about my life as a (female) musician.
Azefaat is a succesful tv show from the United Arab Emirates about women in music, that has gone global after a succesful first season which was recorded in Abu Dhabi only.
I'm exited to see the result, the show will go on air this Thursday April 18, at 7.30 pm ( C.E.T.)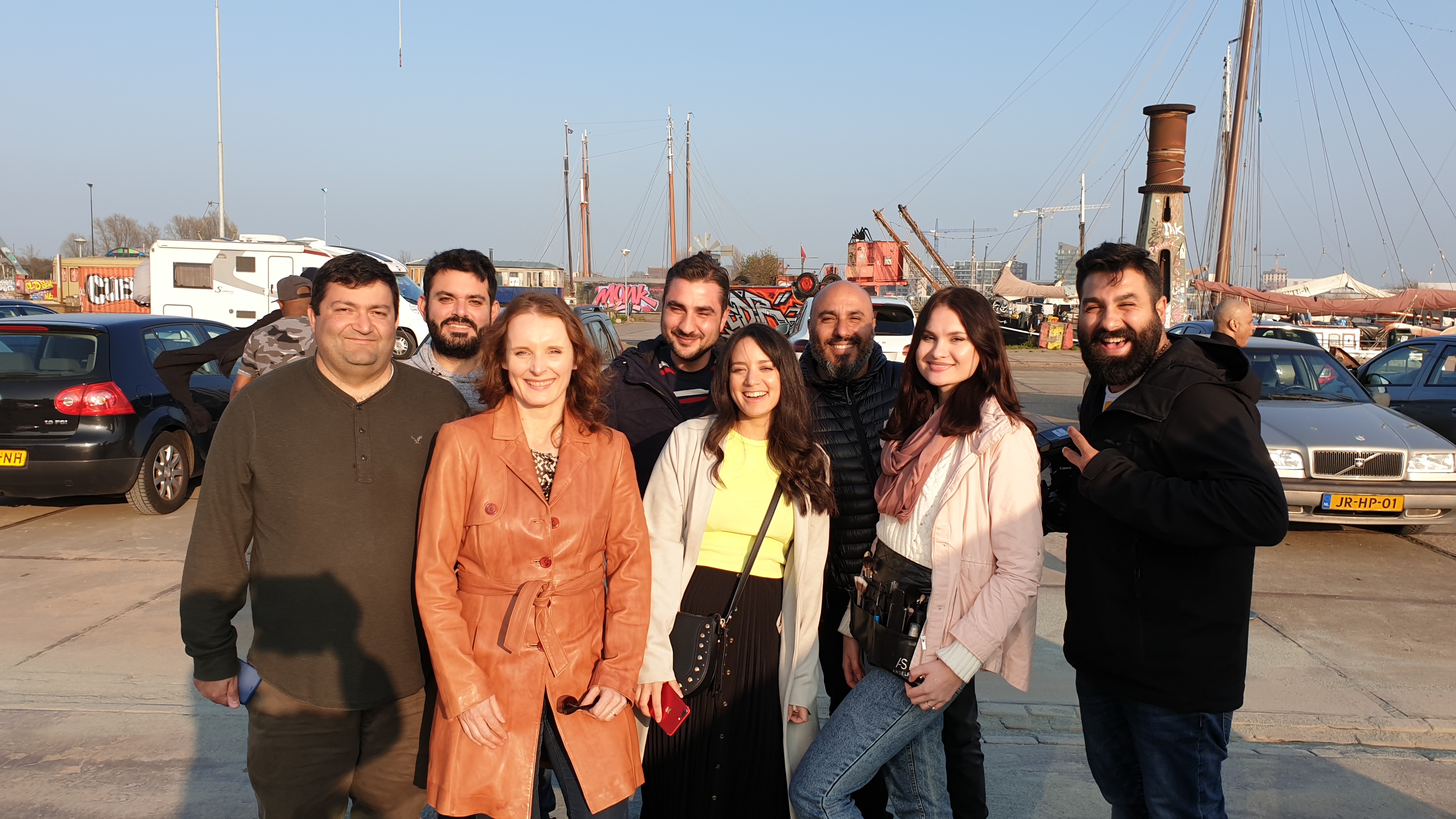 Recording crew Simone Croes in Amsterdam March 2019