Simone Croes, bass player & composer, from Amsterdam, The Netherlands.

Melodic Funk Jazz and Fusion.

Lees deze pagina in het Nederlands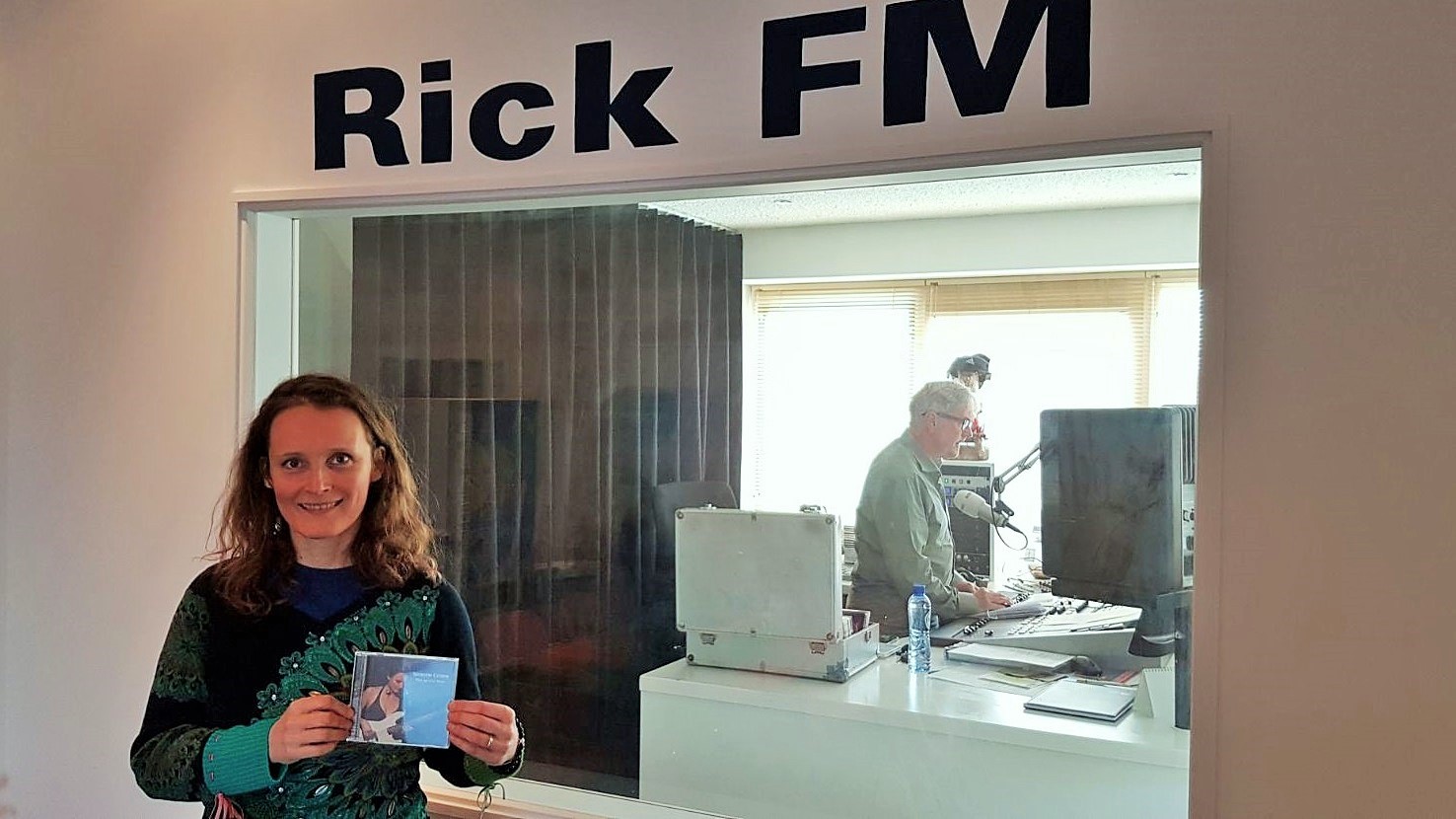 CD-release interview at Radio Rick FM
My music
After years of performing with, and accompanying others (with pleasure), I decided it was time to release my own music as well. This resulted in the album 'Pick up your Bass'.
I am especially happy to have worked with bass player Jay-Tee Teterissa on this project, with whom I did the mix of the tracks. My debut CD 'Pick up your Bass' was released on April 19th 2017 in the Melkweg in Amsterdam.

Some highlights from the press reviews on Pick up your bass:
*"Simone Croes fascinates from the very first to the very last track" – de Bassist
*"a Debut Masterpiece"- Musikreviews.de
*"a remarkable CD, fascinating"- Jazznu.com
You can read more highlights of the press reviews in the News messages on the Home page.
When I put a teaser video online (before the release), with music from the album, the American Bass Website Notreble.com picked up the video and put it on their website.
The CD and the download version of the album are available in the shop of this website.
In 2018 I released 3 singles online from Pick up your Bass. The album is also available on the online platform Bandcamp.
Live
I am touring with my band, the instruments are: Bass, Drums, Keys, Guitar and Saxophone/Flute.
On the Home page you can find the latest performances. I have almost always posted a live video link in the message of a concert that already took place, for you to watch. You can also look on my Youtube channel or Socials for live videos.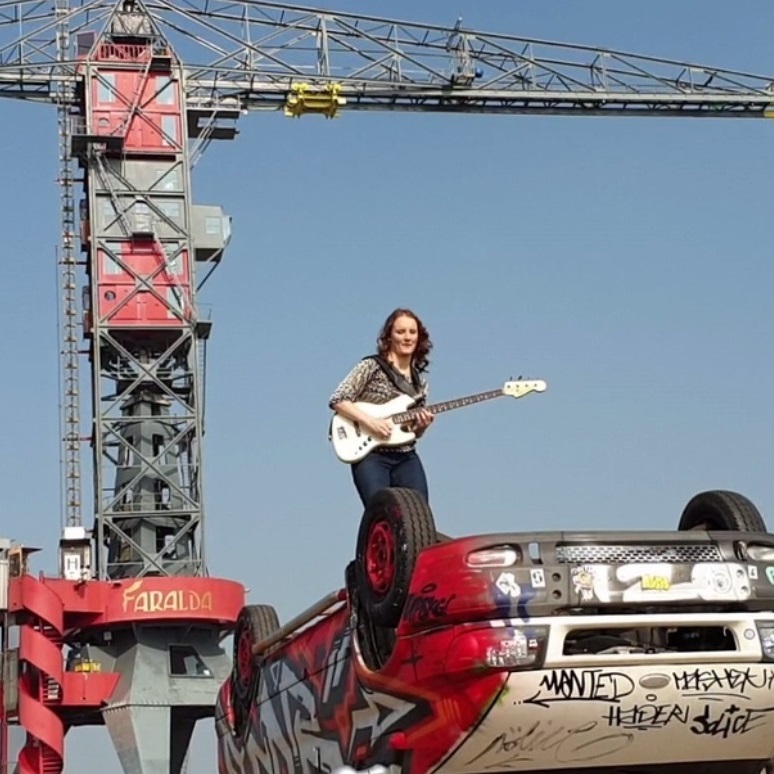 TV recording for Abu Dhabi tv, Amsterdam 2019
In April 2019 I recorded an episode of the TV show Azefat ("Women in music") for Abu Dhabi TV in Amsterdam. A special about me and my music.
New album
I am currently working on my second album.
Teaching
Since 2003 I am a teacher at the Music Academy, the internal music school of the International School in Amstelveen (the ISA). Apart from teaching bass guitar, I also teach pop band there. I organize concerts in and outside the school, and I record a CD annually with each band.
From 2001 to 2014, I was also the bass guitar, guitar and pop band teacher at the Music School in Amsterdam South East.
Studio
In 2002, I completed the Music Production course at the SAE institute in Amsterdam. At home I compose and record basslines, ringtones etc. on request, in line with the musical taste of the client. If you are interested, send me a message with your request
Not only Music
I have a dedicated yoga practice. I do different kinds, including Bikram, Yin and Dru yoga.
Musical Influences
I completed a 5 year Jazz education at the Conservatory of Amsterdam and I've performed a lot in the Salsa and African music scenes in Amsterdam. I have also been influenced by bass players like Stanley Clarke, Marcus Miller and Victor Wooten. If you scroll down you can find more information about my musical background.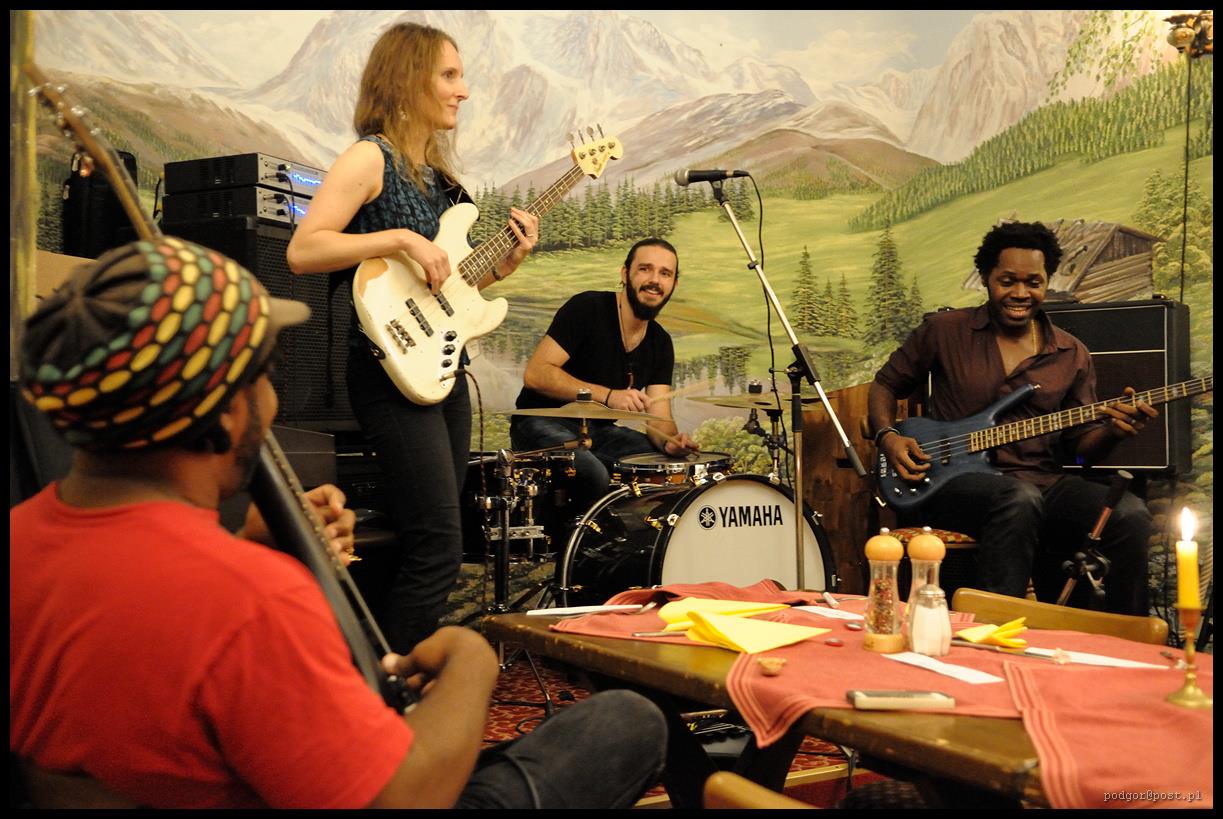 Jamming with Victor Wooten and Armand Sabal-Lecco
The Beginning
I started with guitar lessons at the music school (for children), when I was 9 years old. When I was 13, I discovered the bass guitar, and fell in love with it! From then on I played in different bands in my hometown area. At first, I was using a bass guitar from the music school, and then when I was 15, I bought my own bass guitar, which I had saved up for, doing different jobs, during school holidays. Soon after I was playing with several local pop bands and jazz big bands.
Conservatory
After music school, I took lessons with Leslie Lopez in Amsterdam. He introduced me to the music of Jaco Pastorius, Marcus Miller, Stanley Clarke, and Darryl Jones, and this was when I made up my mind that I wanted to continue with music. In 1991 I started studying at the Conservatory in Hilversum (In 1998 the school relocated to Amsterdam), and in 1997, I became the first female electric bassist to graduate at this school.
Performances
At first, after the Conservatory I was especially active in the African and Salsa music scene in Amsterdam. The groove and the intuitive way these two music styles are played is something that has always inspired and resonated with me. This formed a good additional basis for me, after the Conservatory.
Around the world
In 1997, I organised a tour with a Salsa band to Cuba. We performed at different locations in Havana, (we also performed with the Cuban band ´Anacaoana´). I also became a member of the South African band, `Afro Vibes`. In 1999, we toured through South Africa, including playing at the Grahamstown Jazz Festival.Both these tours made a huge impression on me, the way the people experience music, as well as their exceptionally friendly hospitality.
Some highlights as a session player

*Television performance in the Margreet Dolman show. That same year I toured in Curaçao with a salsa band.
*Performed with my salsaband together with Anacoana (Cuba´s longest existing female Salsa band), in Casa de Musica, Havana.
*Toured South Africa with Afro Vibes. In 2001, the band leader of Afro Vibes, passed away. However, a year later, the Afro Vibes toured The Netherlands, (including the Bimhuis,and the Melkweg), with the South African singer Suthukazi Arosi (Best Southern African Artist Kora Award 1997).
*I performed at the Tribute Concert for Jaco Pastorius, in the Melkweg, with his sons Julius and Felix under the musical direction of Victor Bailey.
*Bassist for 10 years with the band "Too Hot To Handle" (2002-2012), a Dutch coverband. We have done a variety of things: we accompanied stand-up comedians, Javier Guzman, Sarah Kroos and Claudia de Brey on their theater tours, we toured in Syria, Spain and France, we performed at big festivals (including the 5th May Festival, on the Museumplein, in Amsterdam), and we participated in the `Clash of the coverbands` in Paradiso.
*Ivo Niehe´s Theatertour, including the finale with the `Theater show`, consisting of 3 performances in theater Carrè. During this tour I performed with André van Duin, and Liesbeth List, as well as others.
*Houten XL performance with Angela Groothuizen. (The voice of Holland Judge)
*Marynka Nicolay´s Woman in Paradise project, in Paradiso, Amsterdam. Here, I accompanied Ellen ten Damme, and pianist Karsu Dönmez, as well as others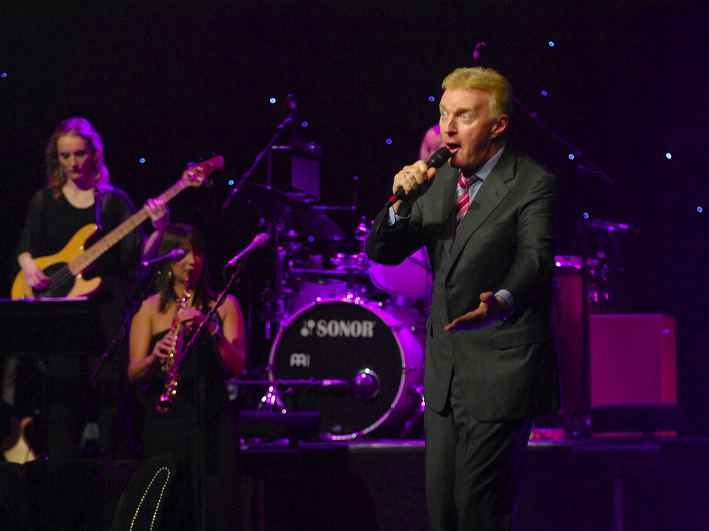 André van Duin, Theater Carré Amsterdam
Angela Groothuizen, Plein Houten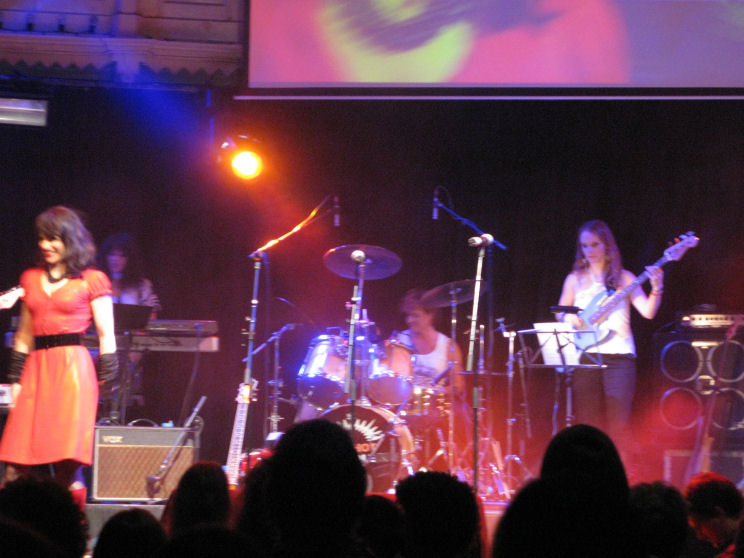 Ellen ten Damme, Paradiso Amsterdam